Tarim Audio - Flood House
24 000,00€
En démonstration:
Un amplificateur intégré en 4 parties;
Pré-ampli
Alimentation du pré-ampli
2x bloc mono d'amplification (200w)
De l'art musical.
Une écoute est impérative pour se rendre compte des performances de cet amplificateur hors normes!!!!
En démonstration permanente.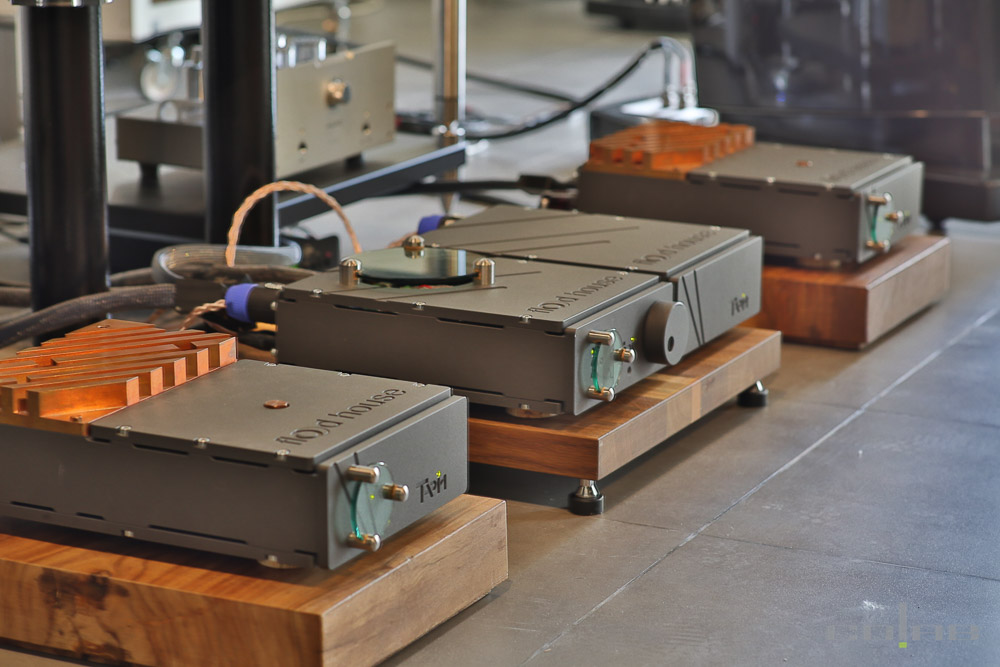 The Flood House system: preamplifier with external power supply unit and two powerful mono amplifiers. 4 RCA inputs, input select soft-touch buttons on glass panel. Output power 2 x 200 Wt at 25A maximum load current, threshold type stress protection.
It's very strong and mighty –
Thanks to the copper heat dissipaters, excessive power supply, high current circuit original layout.
This is why our activities are mainly performed in very demanding speakers of high sonic potential. Our amplifier adores such a speakers and reveals the whole plenty of their sonic advantages.
Combined with analog and digital sources of different configurations it inevitably discloses the virtues of each and every of them.
It demonstrates a fully different type of openness: one discovers more events within the music content rather than mere self-admiration of performers.
Designer idea interpretation matters much as well.
The glass pieces are windows to another reality. Advanced point-to-point wiring looks like an architecture submerged in the water behind the porthole.
Engraving embodies the lines of fluent streams.
Artificially aged patina covering the surface of copper reveals mysterious patterns – the traces of passing time and blurred images of water element.
8 options of enclosure color are available.