Lyngdorf SDA 2400 classe D Amplificateur - Versterker
Lyngdorf SDA 2400 Amplificateur Stéréo - Stereo Versterker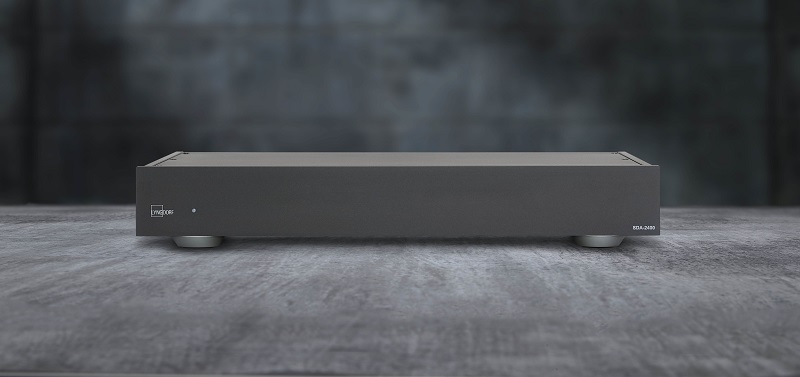 Nous avons l'honneur de vous présenter le nouvel amplificateur de puissance classe D SDA-2400 de Lyngdorf. Equipé d' entrées analogiques et digitales, d'une pléthore de nouveautés, le SDA-2400 saura satisfaire aux besoins les plus exigeants, et ceci posé sur un meuble ou en rack.
Met veel plezier stellen wij u de SDA-2400, de nieuwe klasse D versterker van Lyngdorf voor. Uitgerust met analoge en digitale ingangen en een resem nieuwigheden zal de SDA-2400 van Lyngdorf de meest veeleisende muziek of filmliefhebber kunnen bekoren.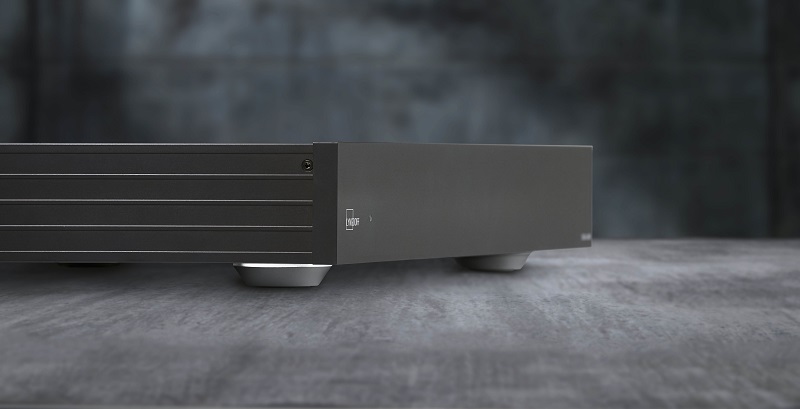 Incroyablement versatile
Le Lyngdorf SDA-2400 compte plusieurs entrées optiques et digitales en plus des entrées XLR ou RCA traditionnelles vous permettant une utilisation des plus variées.
Le SDA-2400 permet une utilisation en mode stéréo ou multi-canal, mais en plus, il se prouve une addition parfaite pour vos lecteurs de musique dématérialisée disposant d'un règlage de volume intégré.
Ongelooflijk veelzijdig
Buiten verschillende digitale en coaxiale inputs, biedt de SDA-2400 ook nog de traditionele balanced en single-end ingangen om zodanig met elke opstelling overweg kunnen.
Deze eind versterker kan gebruikt worden in de gekende stereo of multi-kanaal configuratie, maar bewijst zich ook een zeer krachtige metgezel voor uw verschillende media of streaming toestellen die over een ingebouwde volumeregelaar beschikken.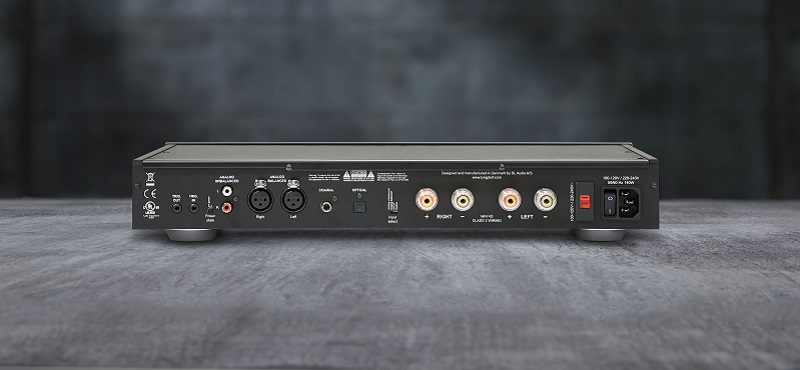 SPECIFICATIONS/SPECIFICATIES
Balanced input impedance 10 KOhm AC-coupled
Unbalanced input impedance 100 KOhm AC-coupled
Max. input voltage ±15Vp AC, 0-20 VDC
Input sensitivity 2 V 200 W/8 Ohms
Output power, 8 Ohms 2 x 200 W 1 kHz, 1% THD+N
Output power, 4 Ohms 2 x 375 W 1 kHz, 1% THD+N
Frequency response 0.3 Hz - 33 kHz -3 dB points, 8 Ohms load.
Frequency response -0dB/+0.2dB 20 Hz - 20 kHz, 8 Ohms load
Frequency response -0.2dB/+0dB 20 Hz - 20 kHz, 4 Ohms load
Output impedance 0.035 Ohms 20 Hz - 1 kHz
Output impedance 0.4 Ohms 20 kHz
THD+N, 1 W /8 Ohms 0.004% A-wgt.
THD+N, 1 W/4 Ohms 0.006% A-wgt.
THD+N, 100 W/8 Ohms 0.01% A-wgt.
THD+N, 180 W/8 Ohms 0.07% A-wgt.
THD+N, 275 W/4 Ohms 0.07% A-wgt.
S/N ratio 117 dB A-wgt. ref 200 W/8 Ohms.
Channel separation 84 dB 1 kHz, 200 W/8 Ohms.
Peak output current ±40 A
Output common mode voltage 35 VDC Ref. Ground. The amplifier cannot be used in bridged mono mode
Output DC voltage ±5 mV
All audio measurements, except frequency response, are measured with a 20KHz low-pass filter in accordance with AES-17.