Hifi Brussels Compte Rendu - Verslag
Nous revoilà en pleine forme et remis de nos émotions suite au salon Hifi Brussels, le plus grand évènement auquel nous avons eu l'occasion de participer depuis nos premiers pas dans le monde la Hifi.
Nous avons eu le plaisir et privilège de vous faire partager ce que l'on aime le plus au monde, et ceci, réparti dans pas moins de 6 auditoriums différents.
Nous avons été agréablement surpris par le nombre de visiteurs et commentaires positifs (dont le BEST SOUND OF SHOW cf hifi.nl) reçus lors de cet évènement rempli de nouveautés, et même premières mondiales.
Par a présente nous tenons à vous remercier tous : amis, collègues fabricants et distributeurs venus nous rendre visite ou prêter main forte ce weekend.
Hier zijn we terug, uitgerust en eindelijk bekomen van onze emoties naar aanleiding van Hifi Brussels, het grootste evenement waaraan we hebben mogen deelnemen sinds het plaatsen van onze eerste stappen in de wereld van de Hifi.
We hebben het plezier en voorrecht gehad, hetgeen we het meest van houden, met u te delen en dit in niet minder dan 6 verschillende auditoriums.
We zijn aangenaam verrast door het aantal positieve commentaren (waaronder BEST SOUND OF SHOW cf hifi.nl) die we tijdens dit evenement boordevol nieuwigheden, en zelfs wereldpremières, gekregen hebben.
Bij deze wensen we allen u hartelijk te bedanken : vrienden, collega fabrikanten en distributeurs voor uw bezoek of bijdrage tijdens dit weekend.
L'équipe COLAB - Het COLAB team.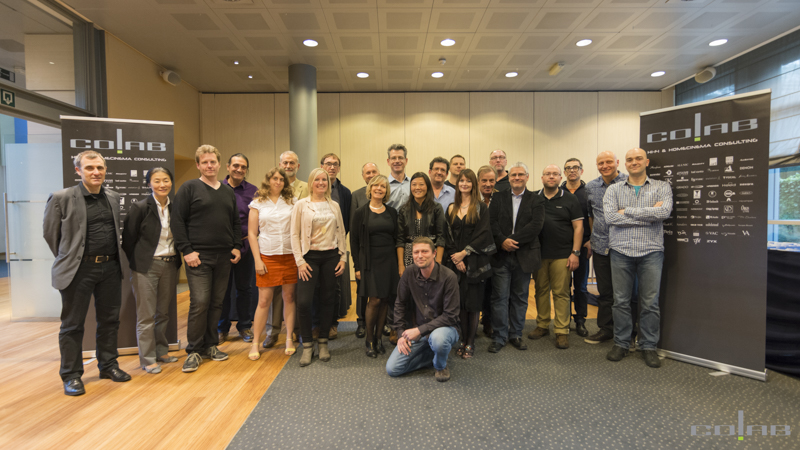 Un tout grand merci à vous qui nous avez aidé à faire de cet évènement un succès non égalé !
Bedankt aan iedereen dankzij wie dit evenement een ongekend succes heeft bereikt !
Thanks everybody for helping us achieve our goals turning this event into an incredible success !
Les fabricants présents - De aanwezige fabrikanten
432 EVO
Alluxity
Kronos
Levin Design
Organic Sound Systems
Russel K.
Tru Life Audio
Vitus Audio
Les distributeurs présents - De aanwezige Distributeurs
Audionote Luxembourg
Audioscape
AVA Group A/S
Cinéphil
Ervins Raciborskis
Ludems
PV Trade
Very Fine Solutions
Salle/zaal Einstein A - BEST SOUND OF SHOW (cf hifi.nl)
ORGANIC SOUND SYSTEMS Classic 1 speakers
TruLifeAudio ATHENA Tube Line preamplifier
TruLifeAudio ARGO Tube Phono stage
METRONOME TECHNOLOGIE Kalista
MSB TECHNOLOGY Select DAC
KUZMA Stabi REF 2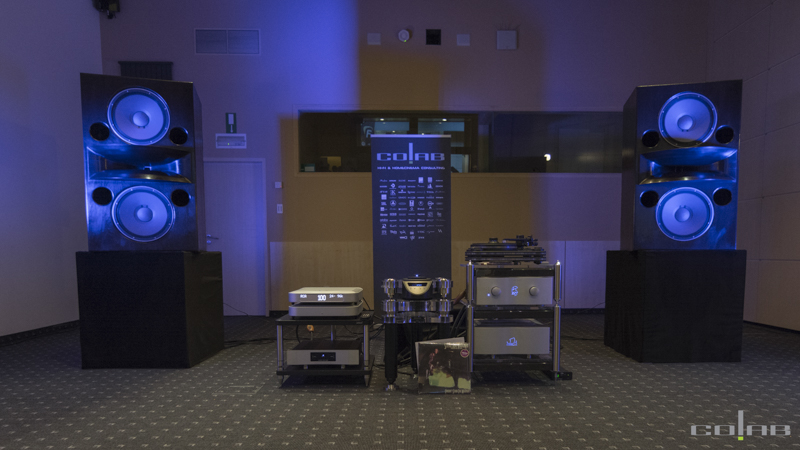 Salle/zaal Einstein B
FOCAL Utopia III
VITUS AUDIO
KRONOS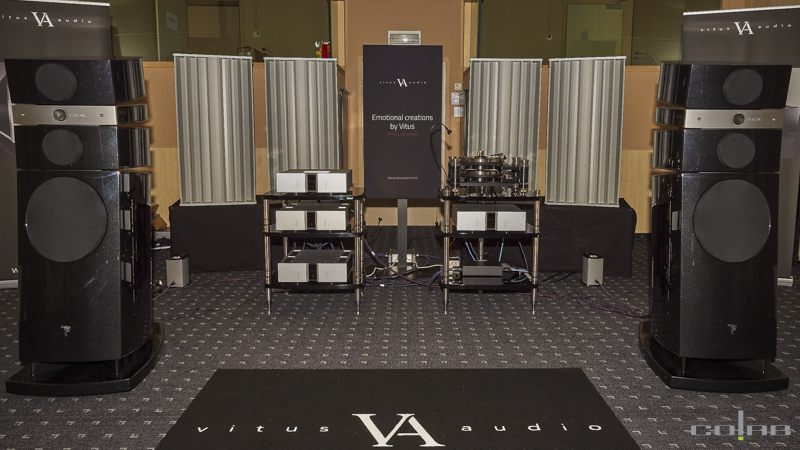 Salle/zaal CURIE
MSB Technology
RUSSEL K Speakers
SYNERGISTIC RESEARCH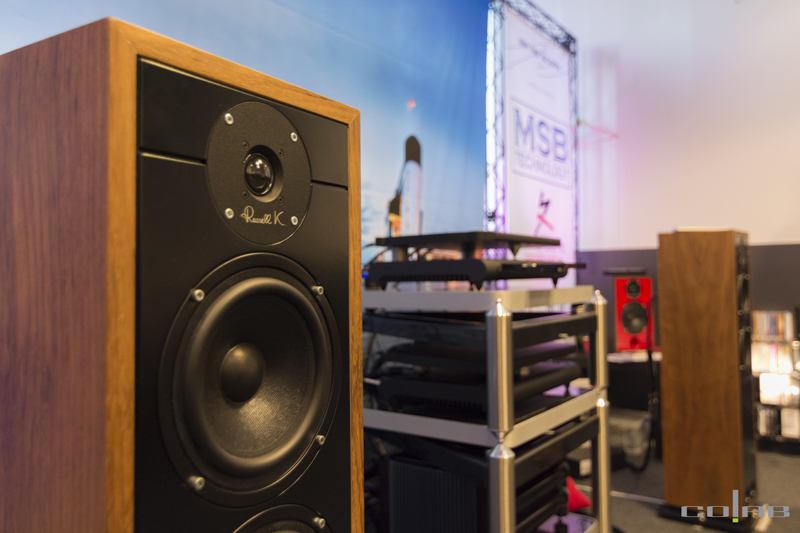 salle/zaal PLANCK powered by COLAB at Hifi Brussels
FOCAL Sopra
ALLNIC AUDIO
KUZMA
432 EVO
TARIM AUDIO
METRONOME TECHNOLOGIE
SYNERGISTIC RESEARCH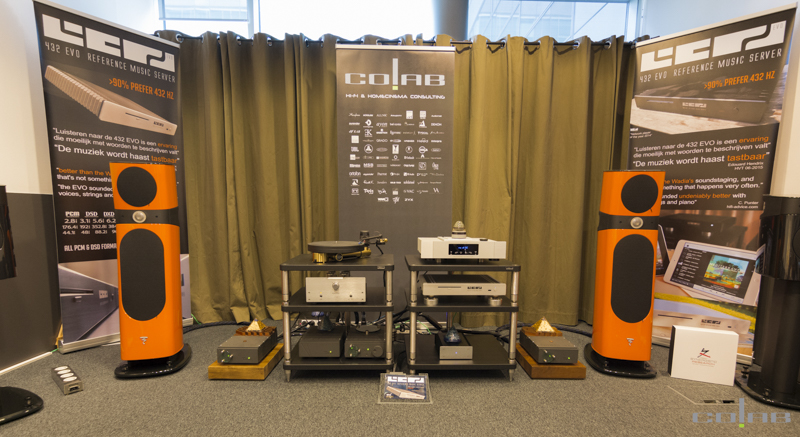 Salle/zaal BAEKELAND
BARCO Helios Projector
ANTHEM MRX710 AV Receiver
KLIPSCH Reference Premiere Atmos with DUAL SW115 Subwoofers
STEWART Cinema Screen
KALEIDESCAPE Cinema One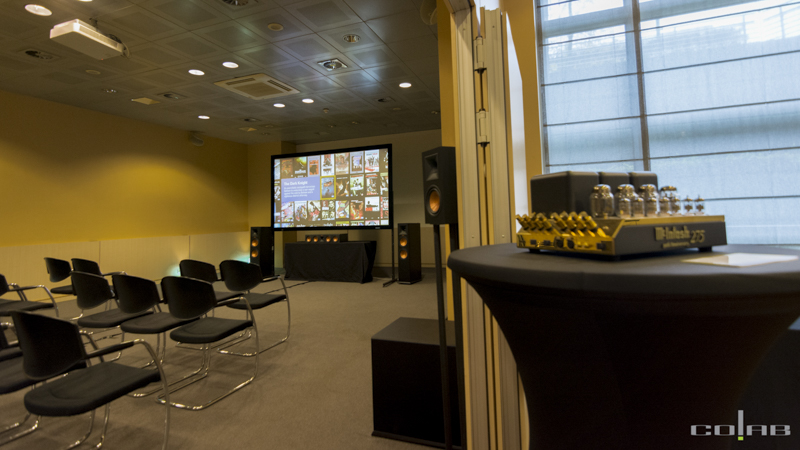 Salle/zaal KOCH
Alluxity
Estelon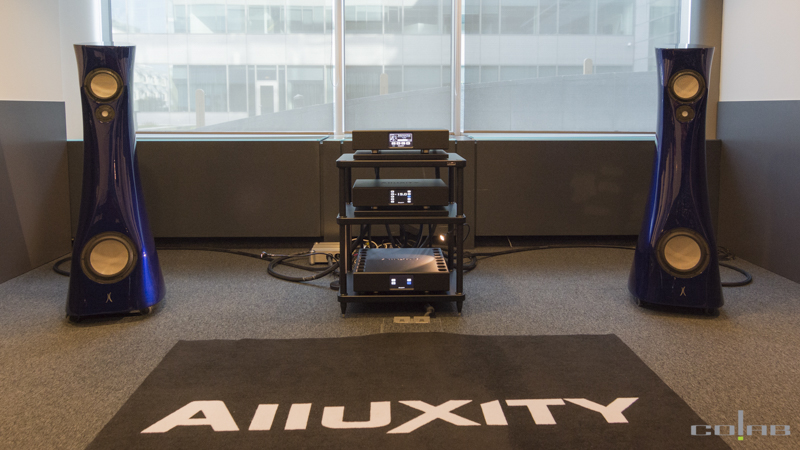 Thanks Clemens Pijls for providing pictures we missed !