Kuzma Stabi Ref2
8 180,00€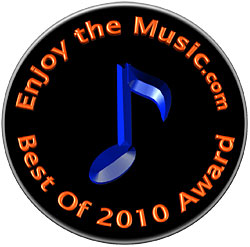 En démonstration !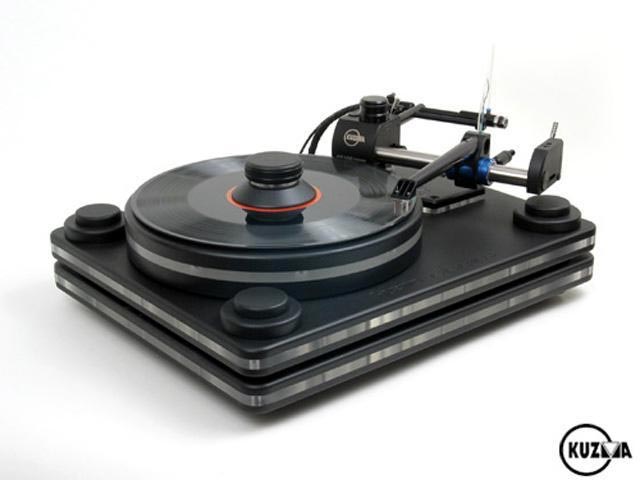 STABI REFERENCE TURNTABLE


This is constructed from two plates, each plate being made from a sandwich construction of two 10 mm aluminium plates, separated by an acrylic plate clamped together with prestressed, non-magnetic, stainless steel screws. The turntable chassis ( top plate) is suspended by large springs submerged in silicone oil, with a low resonance of 2.2 Hz, which dampens movements of the springs themselves. The main base ( bottom plate ) is supported by three aluminium and stainless steel spikes. The top plate is easily levelled by four knobs. When this plate is lifted (for transport) the silicone suspension reservoirs are automatically sealed.

Two motors in a diamond drive, power the subplatter, which has an inverted bearing with a ruby ball. Both ball and sliding ring have their own oil bath for lubrication and damping of any vibration within the bearing. The platter is also of a clamped sandwich construction, in order to combine the strength of aluminium (rigidity) and the damping properties of acrylic, which produces an exceptionally stable and nonresonant platter. The mat and special clamp are made in much the same way as the platter and further serve to control all vibration. The armboard also employs the sandwich construction design.

The power supply is similar to that for Stabi but with still higher quality components to provide further precision in control and a faster, smoother transfer of energy.

Technical Data:
mass : 40 kgs
external dimension: 500x400x200 mm
weight of platter: 8 kgs
resonance of subchassis: 2 Hz (damped)
speeds: 33,45 RPM
mat: textile&rubber
motor: 2 pcs 24 poles
mains supply (non selectable): 110 V - 240 V, 50/60 Hz

Brochure: STABI REFERENCE
NEW: In 2009 we start supplying all Stabi Ref turntables with new power supply called PS Ref II.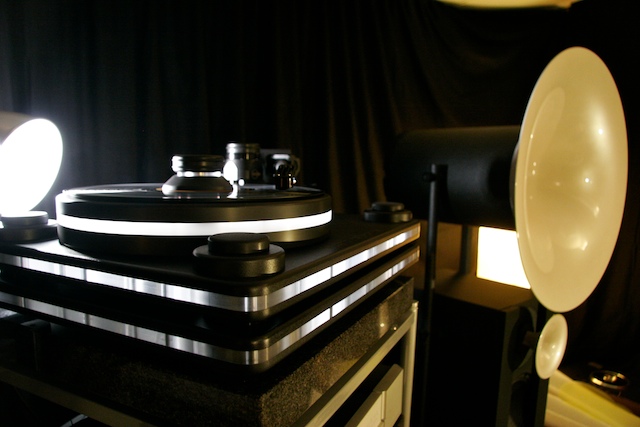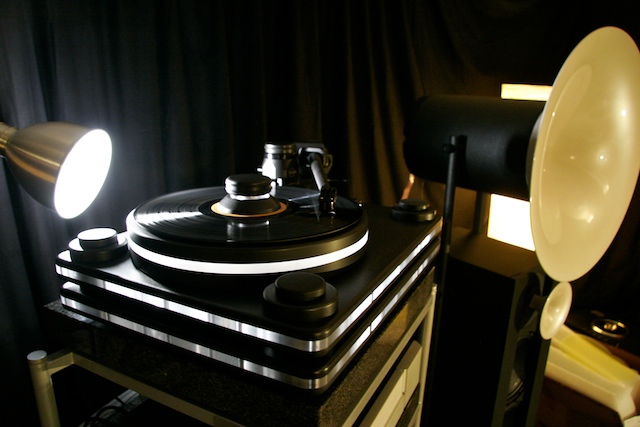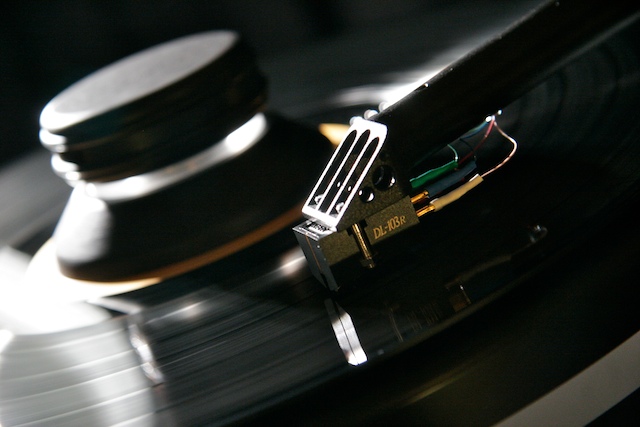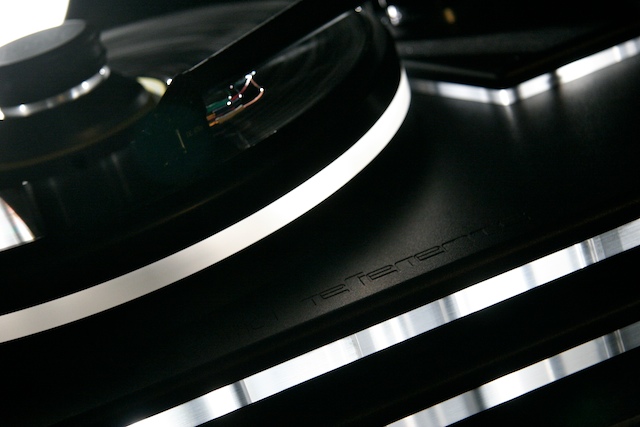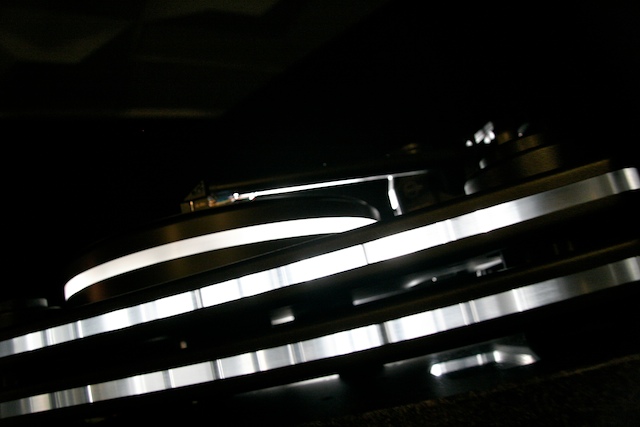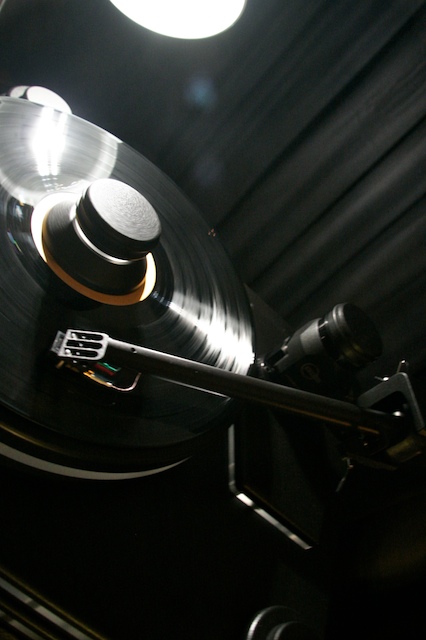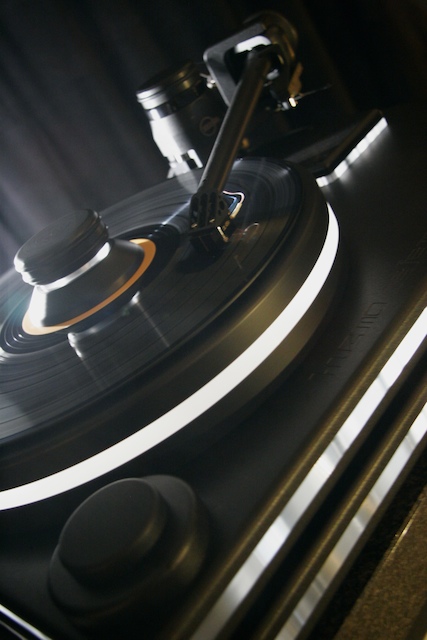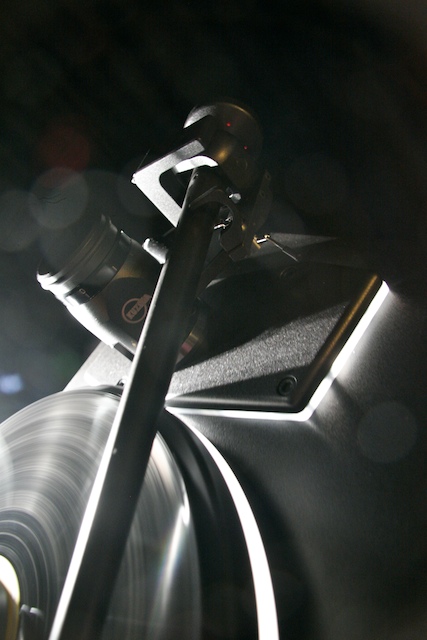 Bon mariage